Crawl Space Repair Lincoln, NE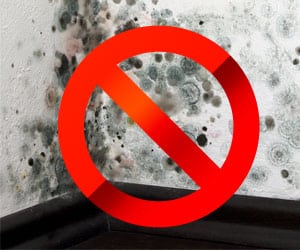 If you have noticed that your home smells very musty, then it's likely because you have mold growing in your crawl space and will need a crawl space dehumidifier to protect against it. This dangerous fungus needs three things to live, which are moisture, humidity, and organic materials to feed off of. If these things are present, which they usually are in an un-sealed crawl space, then the mold spores can flourish. Mold can also cause a variety of health problems in individuals 
of all ages, including: respiratory problems, asthma attacks, coughing, sneezing, skin rashes, headaches, fatigue, allergies, and many other medical problems you shouldn't have to deal with simply because there is a lot of humidity and moisture below your home.
Furthermore, this moisture in the air can cause damage to wooden materials, including support beams, columns, and floor joists. When this happens, you're going to have a lot of rotting wood under your home, and this can be really inviting to unwanted critters, such as termites, roaches, and mosquitoes.
Protect Your Crawl Space From Humidity
It's important to protect this area under your home from humidity so that mold doesn't grow, and so that you can protect the structural strength of support beams, columns, and floor joists found here. A crawl space dehumidifier works by removing moisture from the air. We have many different sizes and capacities available, and our professionals will be able to help you figure out what's going to work best for your home's unique needs.
It's important to make sure that the right size dehumidifier is purchased because if it is too small or too large, it will constantly be running. This makes the unit incredibly inefficient, and it could cost you a lot of money on your monthly energy bills. Some homeowners also think that they are going to need 2 dehumidifiers if they have a big home. This is not true. One should be enough, even if you have a large home. The important part is to be sure that the unit is the right capacity for your home's needs.
The dehumidifiers we install in crawl spaces also come with an air filter that helps to remove and kill mold spores that are in the air. This will improve your home's indoor air quality, and your family will be breathing in much healthier, fresher air.
Please feel free to give us a call today to learn more about our crawl space dehumidifiers, or to schedule an appointment for a consultation. We look forward to hearing from you soon.
Average rating for Lincoln Foundation Repair & Basement Waterproofing Pros is 5 stars of 5 stars – based on 17 reviews
Basement Waterproofing in Pleasant Dale, NE
Dave came out several times and answered all of our questions, even came back after we had all drywall off and changed evaluation accordingly.
Todd & Cherry W. - Pleasant Dale, NE 68423