This is a technique used to fill and seal leaky wall or floor cracks. Sometimes, a crack in a foundation wall doesn't pose any structural problems for the home. However, it still needs to be filled with an epoxy injection, along with any floor cracks that surface. A lot of homeowners may wonder why this is necessary if they don't have a finished basement or have any intentions of ever finishing this space. Regardless of what you do with your basement environment, you need to be sure that it is kept dry, safe, and healthy. One way to do so is by making sure that you get your cracked foundation and basement floor crevices filled and sealed so they can never again let water seepage inside where it can cause many different problems.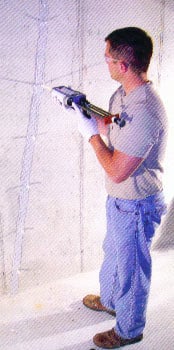 When water seeps in through these cracks, it can cause issues for the structural integrity of your home by damaging wooden support beams, floor joists, and other materials that are partially responsible for holding up the weight of your entire home. Epoxy injection has proven to be effective again and again when it comes to taking care of this common wet basement cause.
Tough Seal for Finishing Cracks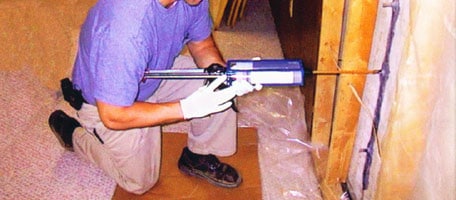 Epoxy is a material that can provide a tight seal on your foundation cracks. The injection technique begins with us cleaning off the surface of the crack so that debris and dirt can't get inside during the
repair process and cause problems. Next, the epoxy material is injected into the crack from the earth to the surface of the wall or floor. Once the material has cured, you will be able to pain over it so that the area matches with the rest of your basement walls, or you can choose to put whatever kind of flooring over it you would like if the crack was on the floor. However, before doing so, it's recommended that you get an interior waterproofing system installed for the best protection against unwanted leaks under your home!
Average rating for Lincoln Foundation Repair & Basement Waterproofing Pros is 5 stars of 5 stars – based on 17 reviews
Basement Waterproofing in Lincoln, NE
Well done! Great Crew. Courteous, helpful, arrived on time and good cleanup. The basement stays dry now with heavy rain – well done!
Larry L. - Lincoln, NE 68520